New Holland Island
Saint Petersburg, Russia
A constellation of three concert halls
New Holland Island
Author
Posted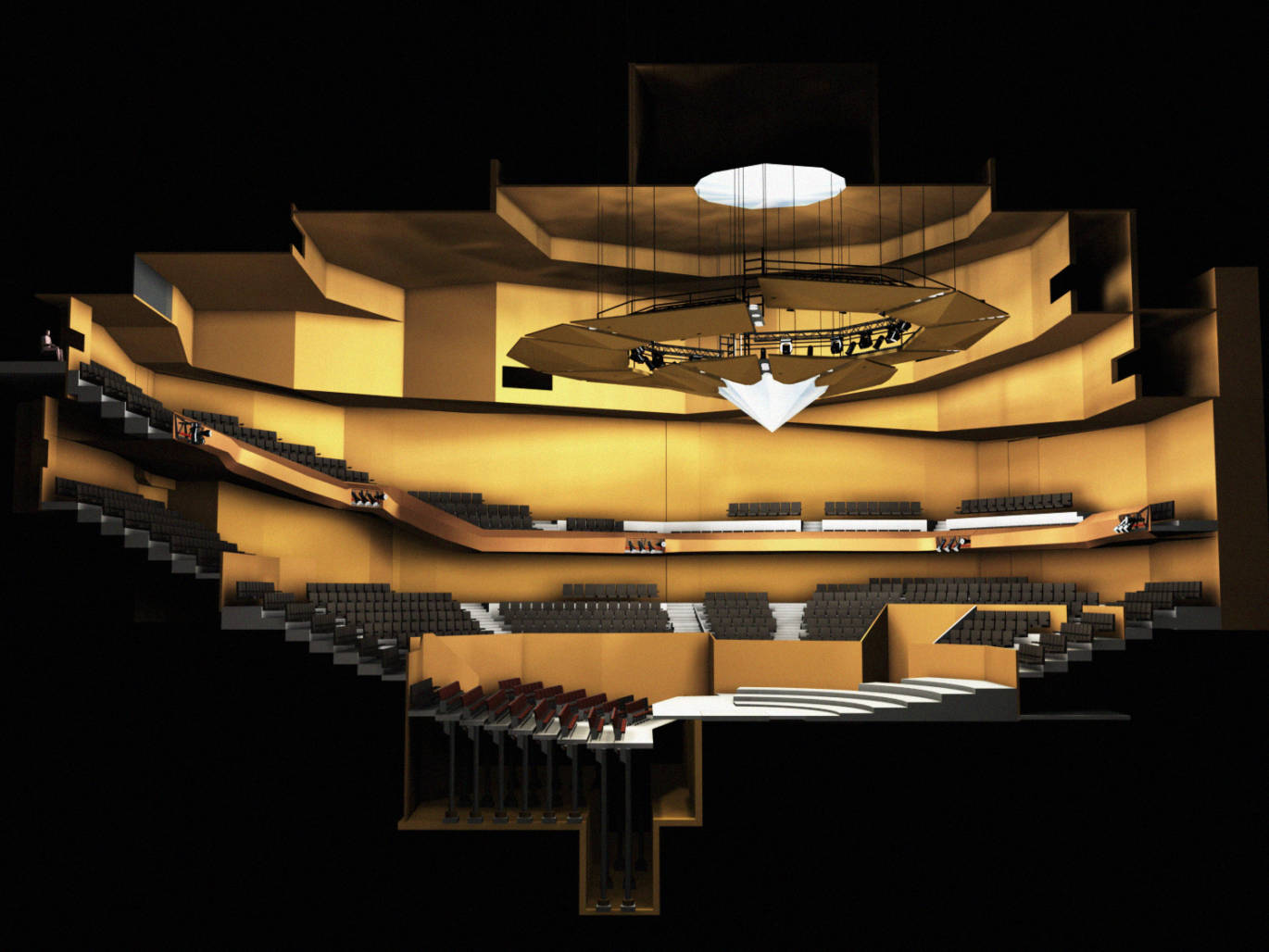 The New Holland complex is meant to complete a constellation of performance spaces in St. Petersburg forming a cultural quarter and extending the scale of the annual White Nights Festival.
AMPC and SSD collaborated with Foster + Partners to win the design competition in 2006 and subsequently were contracted on theatre consulting, acoustics, and auditoria concept design, all of which were completed in 2008.
The three performance spaces, including the outdoor amphitheatre, complemented each other in terms of scale, form, repertoire, and ambience, as well as the other existing and new venues in St. Petersburg.
The Festival Hall, Rotunda Recital Hall and Arena were to be receiving spaces, attracting different audiences and, over time, becoming the regular host to a large number of visiting companies. To achieve this artistic aim, the building design, detailing, and technical provision had to facilitate flexibility of spatial arrangement, quick turnaround between events, easy operation of moving parts, and intense use. AMPC designed the cutting-edge technical infrastructure including the stage engineering, performance lighting, performance sound, video, and communication systems to support this diversity. SSD worked to achieve excellent acoustics for orchestra and flexible acoustics suitable for a variety of other musical events.
The project was put on hold after detailed design.
New Holland Island – 01
Author
Posted
It was such a pleasure working with you over the last two years, combining the passion for architecture and music and designing this fantastic venue together. Collaboration with you felt as I always thought it should be – an honest and ambitious partnership.