Massey Hall
Toronto, ON, Canada
Acoustical excellence for Canada's iconic concert hall
Massey Hall
Author
Posted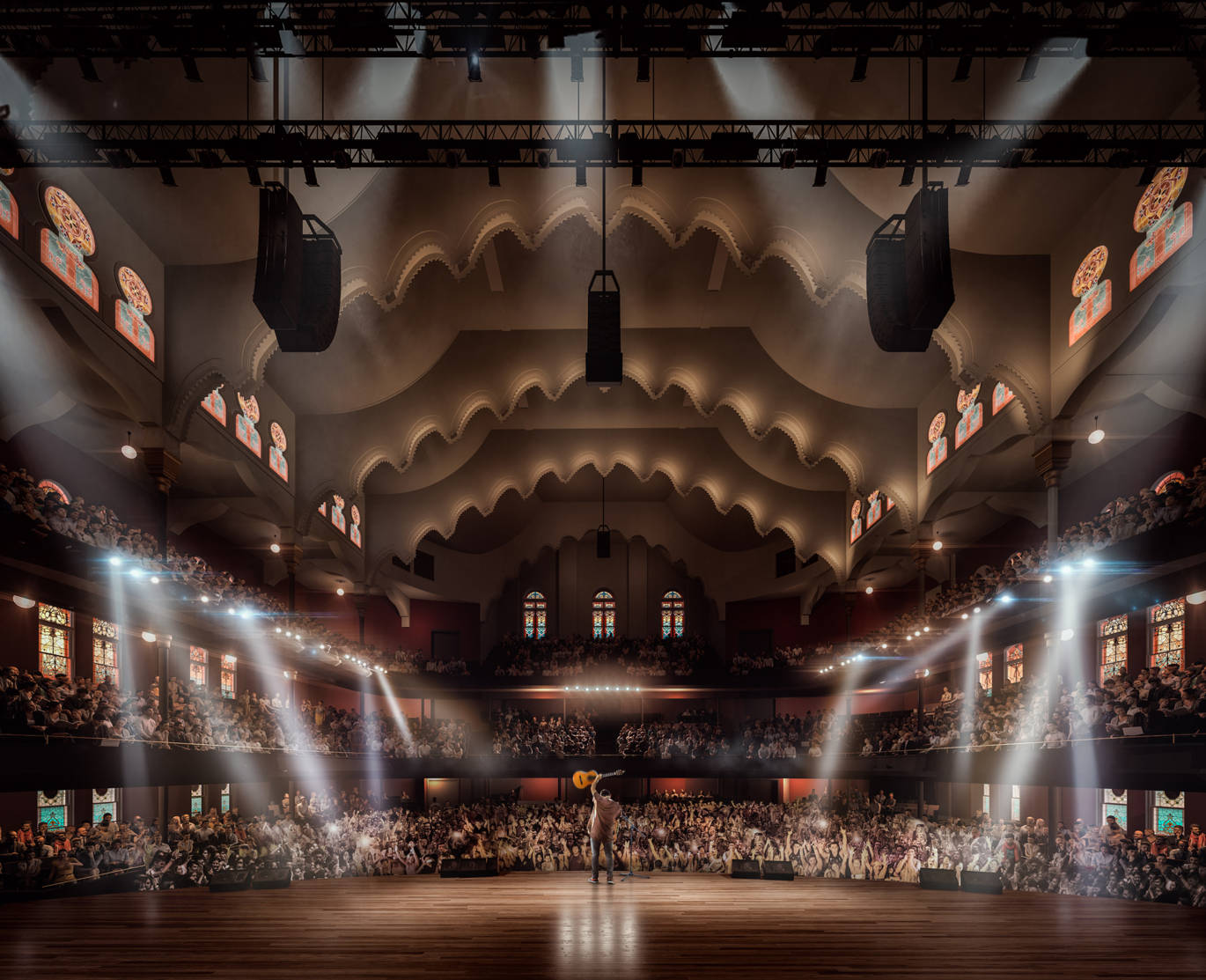 Massey Hall, the first building in Canada created specifically for musical performance, is a designated national historic site and has been an active Toronto cultural landmark for over 120 years. The Corporation of Massey Hall and Roy Thomson Hall has raised a significant sum to revitalise Massey Hall – to breathe new life into this Grande Dame.
Extending a long track record of acoustical excellence in Toronto music venues and collaborative success with architects KPMB, SSV has been working as acoustics consultant to the project since 2012. Our mission is to improve the sound for amplified concerts, yet to preserve the essential signature of the Hall.
Our role encompasses all acoustical matters related to the auditorium and stage, sound isolation, and control of noise from mechanical and electrical services. Whether heritage characteristics such as the old and tired plaster ceiling and the gold plaster dome over the stage, or operational characteristics such as the removable seats for rock concerts and relatively new stage floor, we consider and handle all such features with care – care for the building and care for the achievement of the highest-quality acoustic possible. Despite an audience capacity of 2750, Massey Hall is renowned and beloved for its warmth and intimacy.
The project includes a new south tower behind the stage, with new dressing rooms, public lobbies, a refurbished Centuries bar, 500 standing capacity performance space on level 4, and on levels 6 and 7, a recording studio, 100 seat theatre, audio suites and a multipurpose classroom/reception room.   The entire complex has been named the Allied Music Centre.
The recording studio is a notable part of the project. Comprised of a generous control room, with space for artists to track 'in the room' with the producers and engineers, the adjacent vocal booths and rack room allow for acoustical separation where it's needed. Next to the control room, is a generous live room, which can double as an independent classroom when the connecting window is screened off with blinds.
Extensive fibre optic audio and video connectivity allow the control room to act as an audio broadcast suite for the main hall (or in fact any of the other venues) complementing the video suite on level 5. This provides event producers with state of the art capabilities to broadcast their events to TV, radio, or via the internet at industry standard quality, mixing for formats ranging between simple stereo right up to full Dolby Atmos surround sound.
Since reopening in 2021 with local hero, Gordon Lightfoot's 170th, 171st and 172nd performances at the hall, the rejuvenated Massey Hall and  Allied Music Centre are now an expanded and modernised centre of cultural life in the city and will be a source of pride to Torontonians for many generations to come.
Massey Hall – 01
Author
Posted
From Winston Churchill to Neil Young, all the greats have played Massey Hall during its 124-year history.
Massey Hall – 02
Author
Posted
Massey Hall has brought in Bob Essert, a renowned acoustician whose magic touch has been applied to many beloved venues, locally and internationally. "Taking the amplified sound to a new level of excellence is the primary driver" of the fine-tuning work Essert is overseeing at Massey.
Massey Hall – 03
Author
Posted
Massey Hall is my favourite place to play in the world.
Massey Hall – 04
Author
Posted
It is the desire of Massey Hall's parent corporation to preserve the building's acoustic heritage. And that bold undertaking goes to Bob Essert, cofounder of Sound Space Vision, who is designing the hall's acoustics in this context.