Tafelmusik
Toronto, Canada
Concert hall and church combined
Tafelmusik
Author
Posted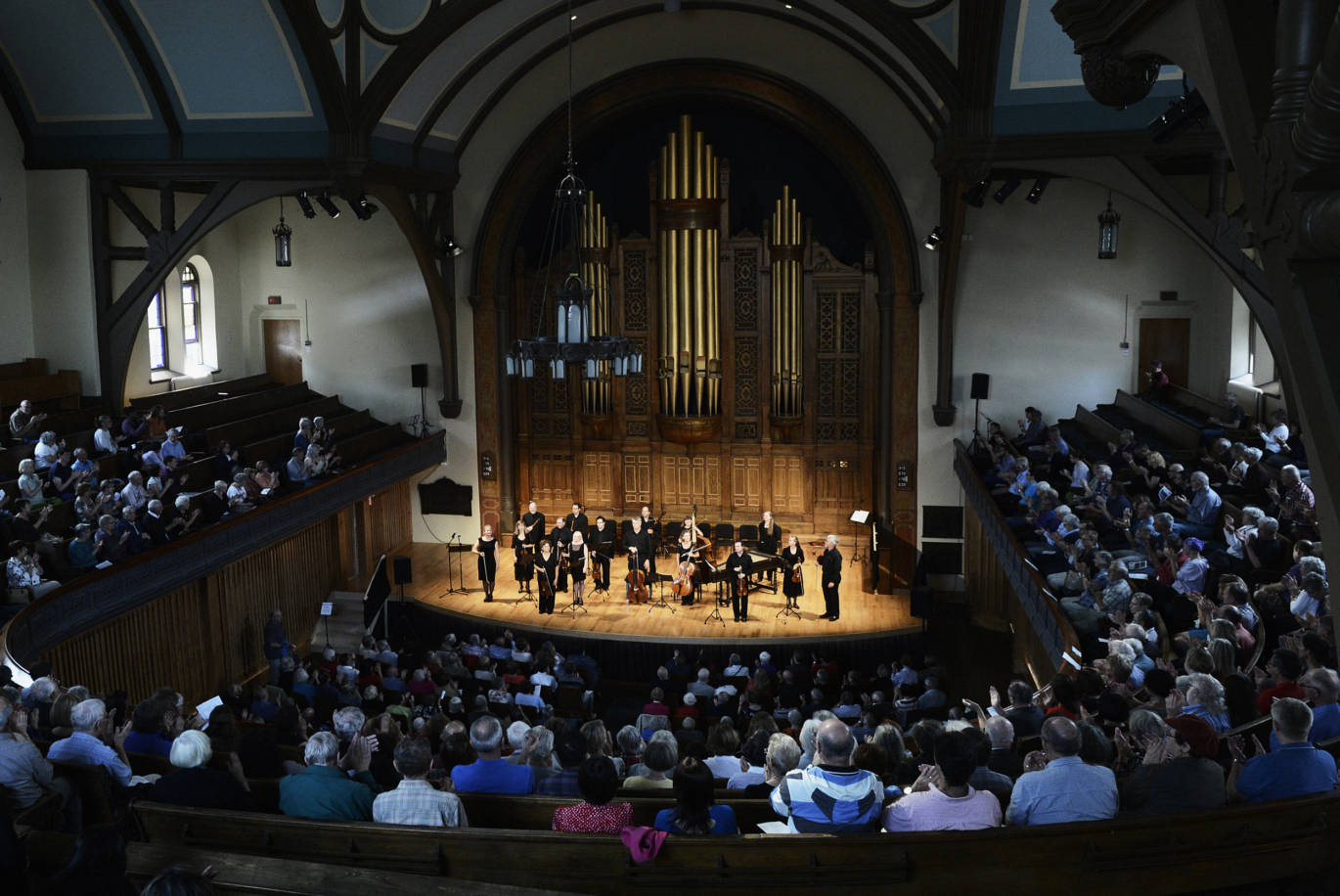 The world-renowned Tafelmusik Baroque Orchestra and Chamber Choir have for decades shared Toronto's Trinity-St Paul's Church with the local congregation. Tafelmusik approached Sound Space Design and Anne Minors Performance Consultants to see what improvements could be made for music performance, acoustics, staging, and sightlines.
Constrained by a very tight budget, a holistic concept was developed with the church and orchestra leaders through careful briefing sessions and attendance at concerts, rehearsals and church services – thereby building an understanding of the priorities for religious and performance uses.
As experienced musicians and churchgoers themselves, AMPC and SSD guided improvements for both performers and audience, with AMPC supplementing the acoustical concept with designs for new seating and pews to improve sightlines. A new stage was added that would lessen the time and workload for changing from church to performance use, and provide better acoustical response for the musicians.
The first phase of improvements was carried out with local heritage architects ERA. Our close relationship with the musicians and building operators has resulted in exceptional acoustical, technical and practical improvements. The time invested understanding the historic architecture has resulted in designs which are particularly sensitive to the existing structure.
Tafelmusik is overjoyed at the improved acoustics for their orchestra and choir, and Trinity-St Paul's enjoys improvements to their choir sound and congregational singing as well as a close and flexible relationship between clergy and congregation. Today, Trinity-St Paul's continues to produce high-calibre concerts to an audience appreciative of Tafelmusik's sterling and prolific reputation.
Tafelmusik – 01
Author
Posted
Thank you, Anne and Bob. We all couldn't be happier and are incredibly grateful for what you've created for our musicians and audience. Thank you and Bravo!