Bishopsgate Institute
London, United Kingdom
Revealing its natural beauty
Bishopsgate Institute
Author
Posted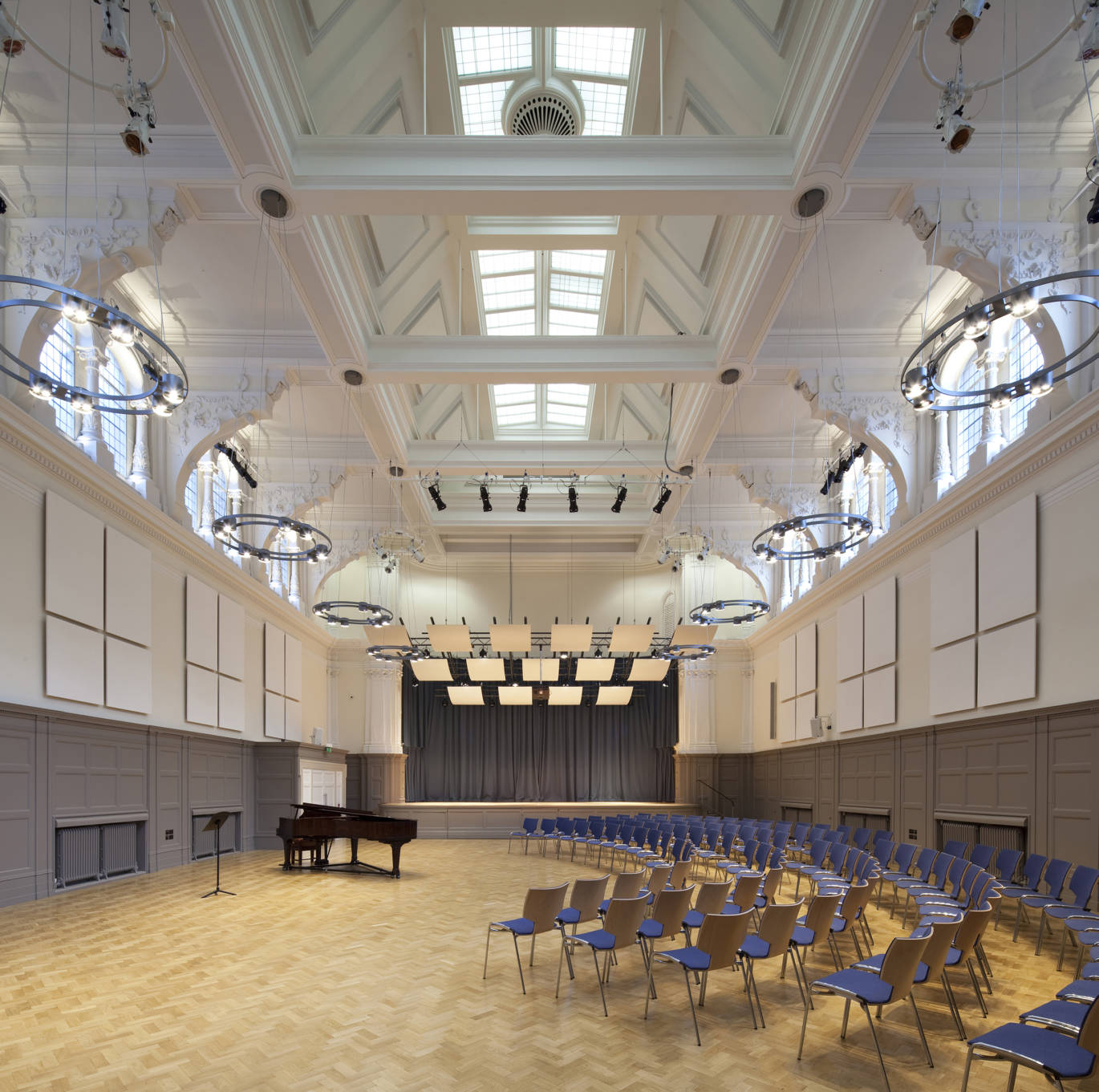 Originally designed by Charles Harrison Townsend and opened in 1895, this Grade II* listed building has consistently been a hub for culture and learning within the City of London. A £7.2 million refurbishment programme begun in 2009 and led by Charles Sheppard Architects transformed the building and facilities while remaining sympathetic to the historic nature of the building.
Already well known as a rehearsal facility and adult education centre, AMPC helped the Institute expand its use of the Great Hall to accommodate dance performances, recitals and examinations in addition to its past repertoire. As well as flexible seating layouts, AMPC developed a production lighting scheme that enables any part of the Great Hall to become a stage. For recitals, AMPC also contributed to the design of the acoustic canopy above the stage area. The venue is now a popular conference and event space hosting up to 500 people.
Opened Summer 2011.
Bishopsgate Institute – 01
Author
Posted
The Trustees are delighted with what has been achieved. Thank you for your support, encouragement and advice to me and the Institute during this time – I have greatly enjoyed working with you…This will be the beginning of a new chapter for Bishopsgate Institute; such a wonderful place, with a unique role to play in London's cultural life.