Bristol Beacon / Colston Hall
Bristol, UK
A 21st century transformation
Bristol Beacon / Colston Hall
Author
Posted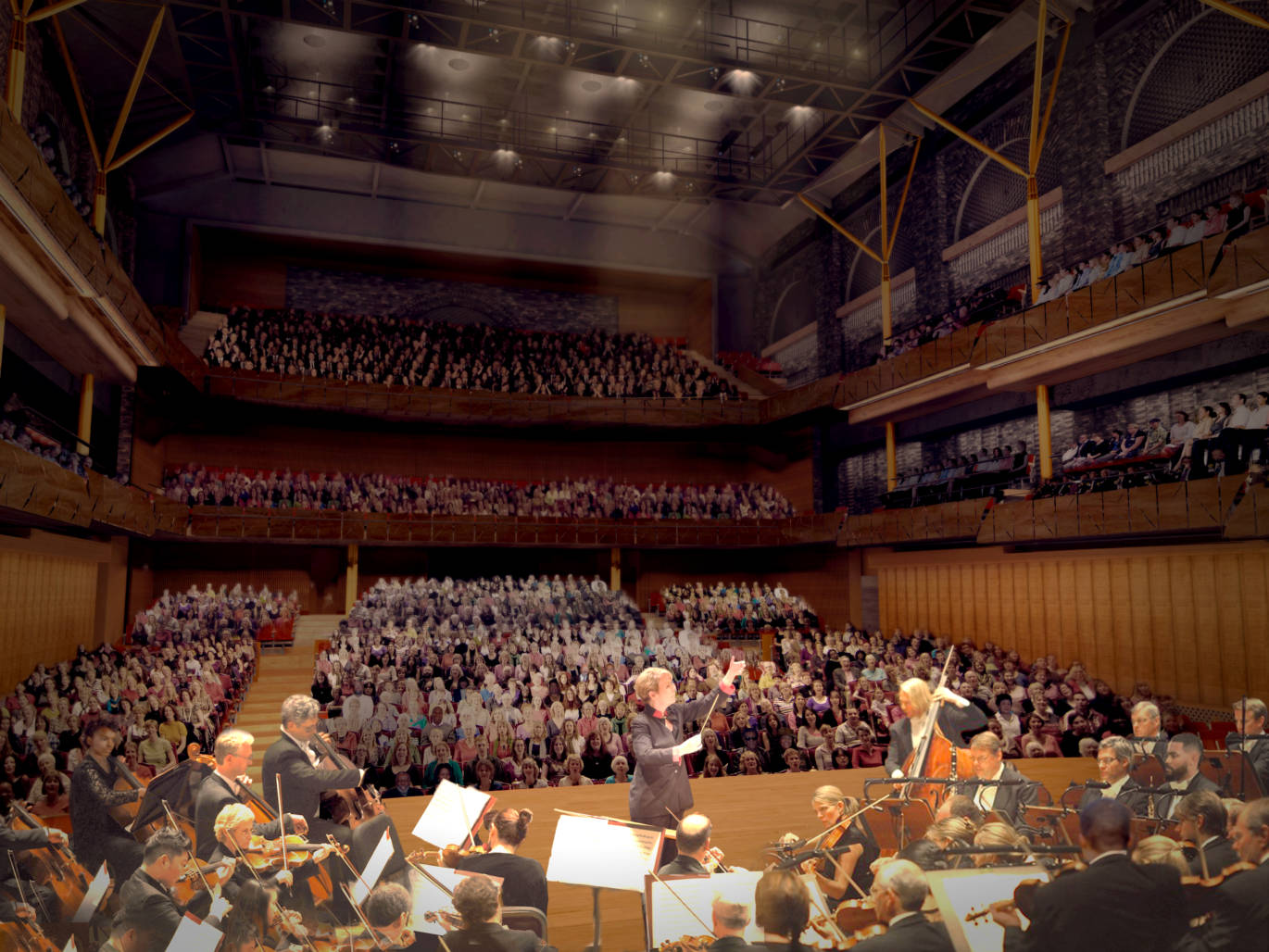 Sound Space Vision's track record on new and renovated concert halls in the UK and around the world has gained the respect of the music community. SSV was the acoustics consultant of choice when Bristol City Council and Bristol Music Trust, after 20 years of tireless effort, decided to transform the Colston Hall building – southwest England's premier concert destination. Renamed Bristol Beacon in 2020, the project will revitalise the concert hall and a second performance hall, The Lantern, whilst also creating a new performance space and music education hub in the building's Victorian cellars.
Bristol Beacon has gone through four major changes of interior geometry over its 150-year history, transmuting from a classical concert hall form to different variations of a cinema-type form. Each change increased the audience capacity but also altered the Hall's acoustics. Modern concert hall standards and the demands of mixed programming served to highlight the significant acoustic limitations of a 1951 stage and auditorium designed before the advent of rock and roll. The goal of the City Council and the Bristol Music Trust is to improve the sound for amplified music and for classical music – essential to Bristol Beacon's future business plan as a regional centre of international quality music making of all genres.
We are the "ears" for the project, offering assessment and strategic guidance to improve the immersion and warmth of orchestral sound, as well as creating a clear tight sound for amplified music and speech events. Our binaural and 3D room acoustics measurement system affords quick and unobtrusive analysis of occupied halls as well as unoccupied; accurately capturing a hall's immersive sound and all three-dimensional spatial information. Our analysis and recommendations are further informed by meetings with user orchestras, the architects and clients, listening to concerts and rehearsals, and comparisons with other halls and stage platforms. Our detailed acoustical design and engineering for this project encompasses room acoustics and flexibility for the Concert Hall and The Lantern, sound isolation, services noise control and ongoing liaison with orchestra and choir.
Concert halls are places where the quality of the experience for audiences and performers is largely based on acoustical excellence. Our expertise will deliver that excellence and thus realise our clients' artistic vision and business plan for Bristol Beacon.