Winspear Opera House
Dallas, TX, United States
"America's finest opera house" Opera Magazine
Winspear Opera House
Author
Posted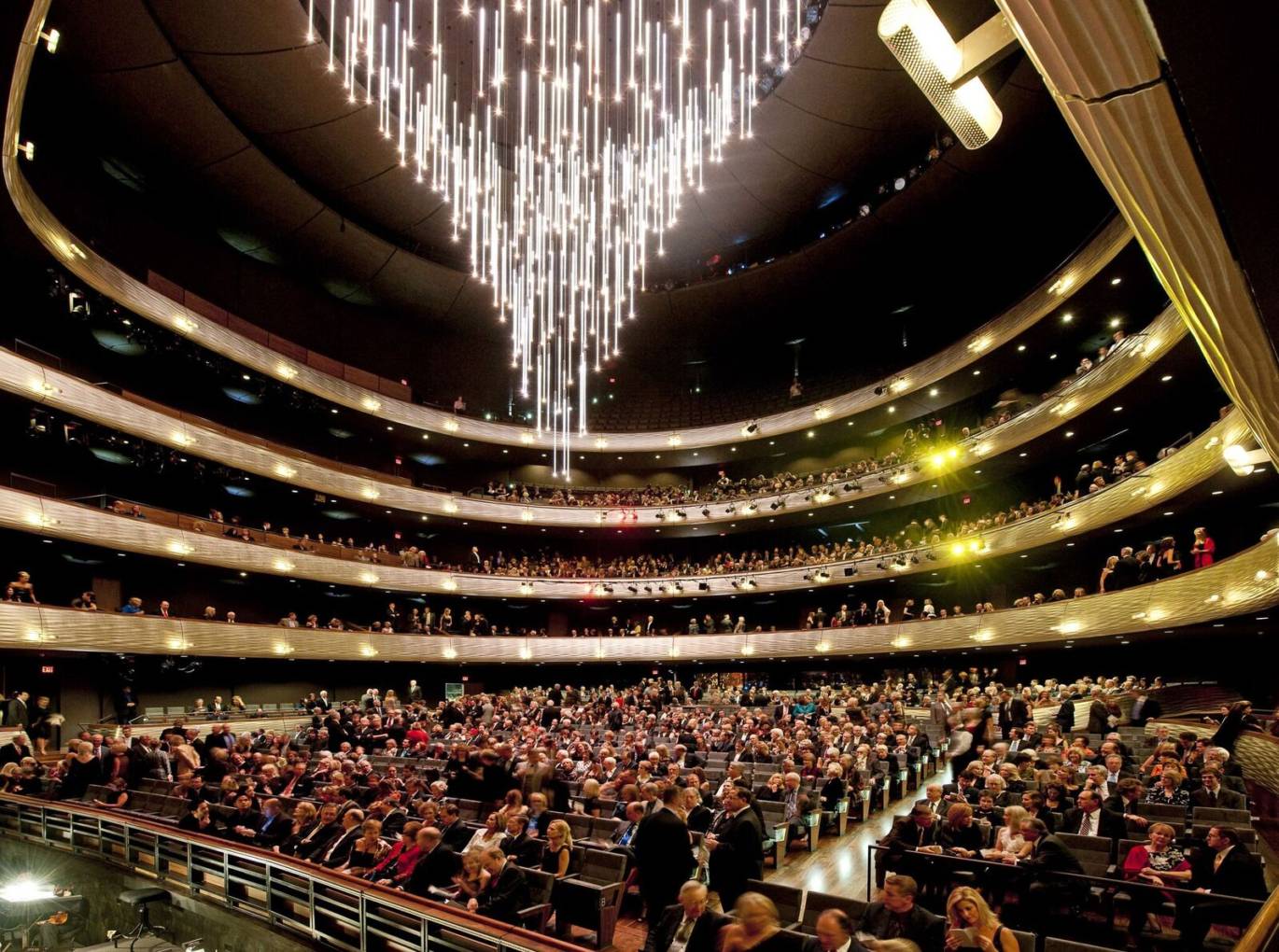 Winspear Opera House achieves a 21st-century sound that grips both opera aficionados as well as supporters of new opera, dance, and musicals.
Sound Space Vision acoustician Bob Essert delivered an auditorium with excellent loudness balance between singers and orchestra. Clarity of opera text, a high degree of strength and impact of the sound, and resonance of orchestral sound, all contribute to the ability for singers to excite the room. It was designed to achieve world-class opera acoustics, sightlines, and architecture in an auditorium seating 2200 patrons comfortably.
The building isolation scheme was challenging, requiring the use of large, complex canopy isolators capable of isolating vibration in all directions, floating roof slabs, and acoustic joints throughout the building. But, as it was designed to the threshold of hearing, the result is no background noise, and no mechanical and electrical noise. There is no disturbance from the Love Field flight path directly overhead or from amplified events in the Annette Strauss Artist Square nearby.
The Winspear Opera House opened in September 2009, it is the performance home for the Dallas Opera and Texas Ballet Theatre.
Winspear Opera House – 01
Author
Posted
Many modern halls and houses achieve bright, clear sound at the expense of warmth. The Winspear has richness and resonance as well…The house was singer-friendly, and voices carried nicely…In stirring, full-volume moments, the orchestra sound was robust.
Winspear Opera House – 02
Author
Posted
Its size and singer-friendly acoustics (masterminded by Robert Essert) make it a venue most other American audiences can only envy.
Winspear Opera House – 03
Author
Posted
…the sound for the Dallas Opera's first full production in the house, Verdi's Otello, answered every dream and then some.
Winspear Opera House – 04
Author
Posted
…superlative sound—warmly resonant, yet offering clarity and projection for consonants and solo instruments, and excellent balance between the orchestra and the singers… with this fine new instrument, Dallas now has a foundation for such Texas-sized ambition.

The most exciting musical experience came from the orchestra, expertly led by Mr. Jenkins. It filled the hall with a rich, full-bodied sound, whipped up the furious opening storm and projected melting, pianissimo tenderness in "Già nella notte." The glittering antiphonal trumpets that heralded the arrival of the Venetian ambassador in Act III rang out brilliantly, and the plaintive woodwind opening passages of Act IV breathed out into the hall with warmth, definition and character. It was a fitting introduction to this very welcome new space.
Winspear Opera House – 05
Author
Posted
Quite justifiably, it has come to be recognized as America's finest opera house.
Winspear Opera House – 06
Author
Posted
Apart from its obvious beauty, I pondered how I might pack up this gorgeous Winspear theatre and take it around with me on all of my engagements!!! I want to sing everything from it always!