Palace of Peace and Reconciliation
Astana, Kazakhstan
Enlightening the operatic experience
Palace of Peace and Reconciliation
Author
Posted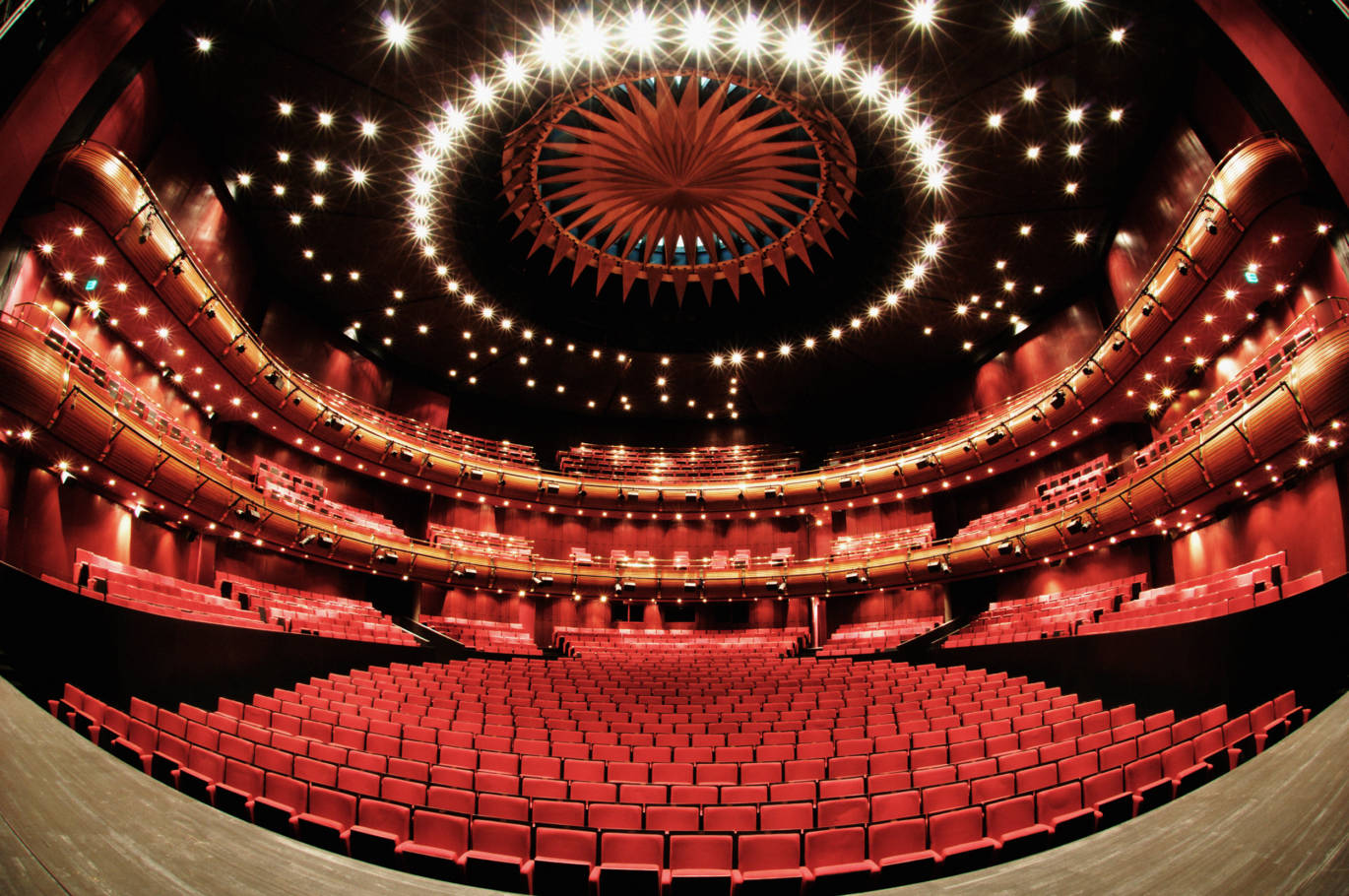 In just a few short years the government of Kazakhstan has succeeded in bringing leading architects together to masterplan and rapidly build a group of landmark buildings at the centre of its new capital city of Astana. Lord Foster's contribution was the striking Palace of Peace and Reconciliation, a striking 62m-high pyramid housing the Congress of Leaders of World and Traditional Religions assembly chamber, cultural organisations, and, at its base, a 1500-seat opera house.
The opera house was commissioned only after the design of the stone, glass and steel pyramid over-structure was complete. The whole project had an ambitious deadline for completion of less than two years. (In comparison, European opera house projects typically take over five years.) Anne Minors Performance Consultants with Sound Space Design were appointed as consultants capable of designing the Opera House auditorium, performance acoustics, and specifying the specialist technical equipment, all to the highest standards. Crucially AMPC and SSD were also capable of innovatively meeting the multiple architectural challenges of design and implementation in what most would consider an impossible time frame.
Embracing Lord Foster's architectural concept of a daylit connection between the Palace atrium above and the Opera House below, we undertook major design work to successfully integrate lighting catwalks, opening panels, follow spot positions into the auditorium roof structure, and power flying facilities into the pyramid structure. This work and full design of the auditorium, stage geometry and technical equipment schedules was all achieved in just two months in order to meet the commencement of the construction phase when the permafrost melted in March.
Our work was a truly international effort as we collaborated and co-ordinated with architects in London and Istanbul, the main contractors in Turkey and Kazakhstan, and the stage engineering contractors in China. Working closely with the architects to develop appropriate finishes and approaches, we specified materials for the presentation of opera, concerts and folk music forms.
The Palace of Peace and Reconciliation Opera House opened on schedule in 2006. It is both a successful receiving venue for international and Kazakh artists and an expression of the government of Kazakhstan's commitment to arts, education, and culture.