Annette Strauss Artist Square
Dallas, TX, United States
Last jigsaw piece for arts quarter
Annette Strauss Artist Square
Author
Posted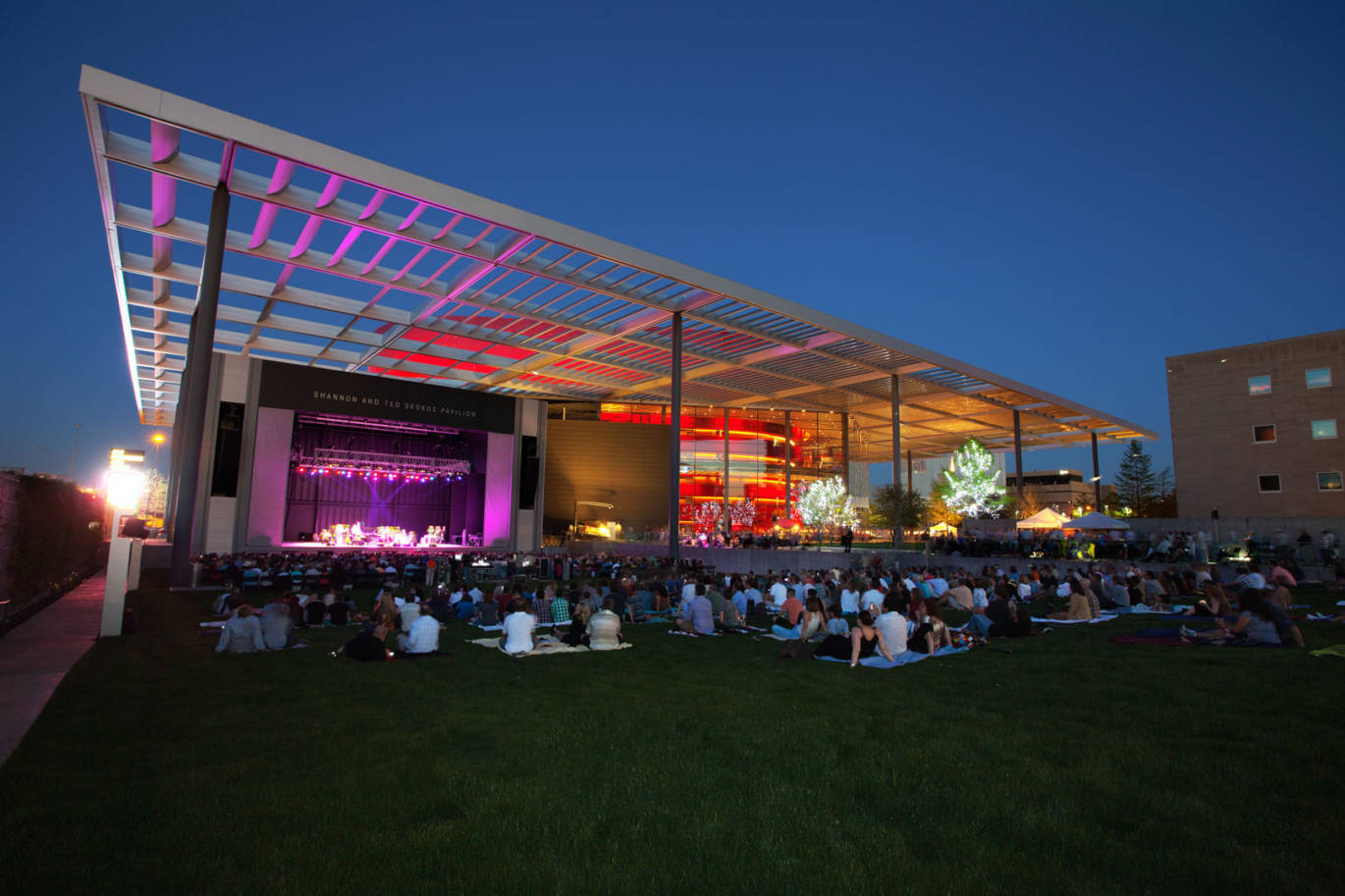 As part of the AT&T Performing Arts Center, Strauss Square provides a new downtown outdoor venue accommodating audiences of up to 5,000. Performances range from concerts to theatre, to dance and festivals. It forms the final part of the Arts District in Dallas, first envisaged in the 1980s.
Strauss Square employs a state-of-the-art sound system and acoustic barriers to provide exceptional sound quality in spite of its location next to a busy highway. The performance lawn area slopes towards the stage, with elevated side terraces providing excellent views. A new stage enclosure provides enhanced lighting and staging opportunities, and storage for equipment and seats.
The outdoor venue brings people into the Arts District who wouldn't otherwise visit this area. Since opening in September 2010, it has been used for simultaneous broadcast from the Dallas Opera – effectively tripling the audience – as well as a wide variety of other programming including a world music festival and country music and rock concerts.