Teatru Manoel Seating
Old Theatre Street, Il-Belt Valletta, Malta
Rejuvenating an 18th century gem
Teatru Manoel Seating
Author
Posted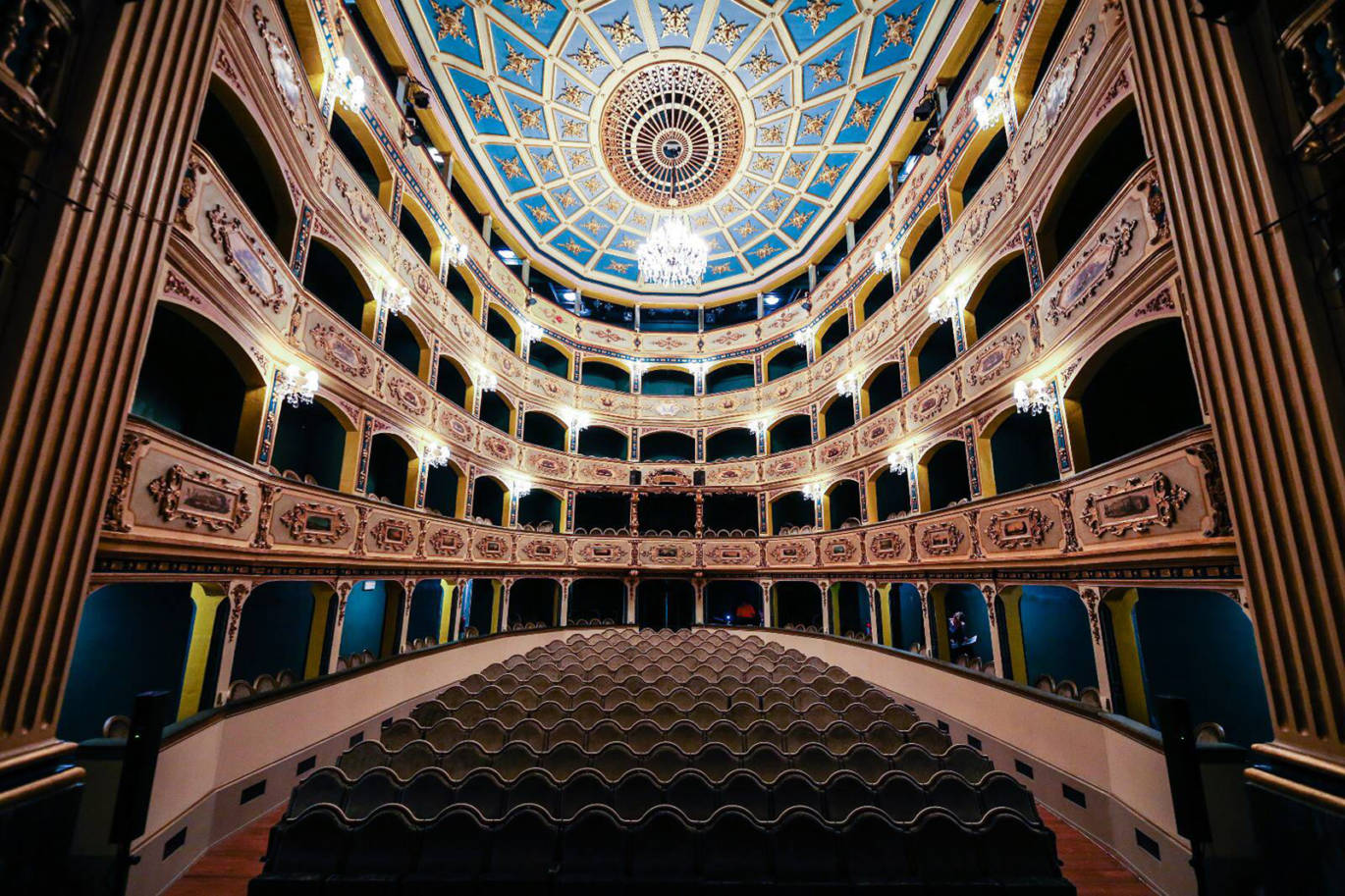 Malta's crown jewel, Teatru Manoel was built in 1731, and today stands as Europe's oldest working theatre. The Grade I listed theatre has been restored and rejuvenated several times in its history, and its most recent plan, spearheaded by the pan-European organisation Perspectiv Association of Historic Theatres of Europe, brought Sound Space Vision onto the project. SSV's extensive experience with EU-wide tendering processes for theatre refurbishments contributed to our acquiring the consulting position.
The project, in collaboration with Maltese architects Architecture Project (AP), was undertaken in two phases: Phase I, completed in 2017, was to remodel the stalls floor to improve sightlines, restore the parterre boxes, increase accessibility, and integrate a lighting control desk into the hall. Phase II, between January and August 2018, was to provide new seating within the parterre boxes.
Following historical precedents, AP introduced a parterre level of boxes between the columns around the stalls, providing a raised side audience, enclosing the stalls and further emphasising the central volume.
The previous layout extended seating out to the sides of the hall, behind the line of columns with a centre aisle draining energy from the stage as the performers face a large unoccupied space in the middle of their sightline. By eliminating the centre aisle and reshaping the layout, SSV provided a more cohesive, energetic, comfortable, and intimate form to the stalls level.
Even with the use of temporary seating for the 2018 International Baroque Festival, the sightlines of the new parterre structure and three-slope rake were immediately acknowledged by the Festival's attendees as superior to the previous layout. This affirmation was followed by the tendering, purchase, manufacture and installation of the seats throughout 2018. Once the tender was awarded to France's Quinette Gallay, SSV worked closely on the manufacturing details to ensure the design goals were achieved.
Phase II was completed with appropriately elegant new seating in time for the theatre's 2018/19 season and its events as part of Valetta's European Capital of Culture, and January 2019's International Baroque Festival.
The final result is a theatre with renewed life and 21st century comfort; a harmonious seating plan which offers clean sightlines and a more intimate theatrical experience for both audience and performer; a flexible seat count; full accessibility to any area on the ground floor; valuable floor space for a control desk; and seating designed to match the style and décor of this 18th century gem.
Teatru Manoel – 02
Author
Posted
To stand on the stage and look out at the auditorium is to appreciate the sheer splendour of the place, which has been considerably enhanced by the extensive restoration work carried out in recent years.
Teatru Manoel – 01
Author
Posted
Prosit prosit prosit to all who were involved in making this dream a reality.