New Theatre Royal
Portsmouth, United Kingdom
Reuniting a beautiful historic auditorium with a new stage house
New Theatre Royal
Author
Posted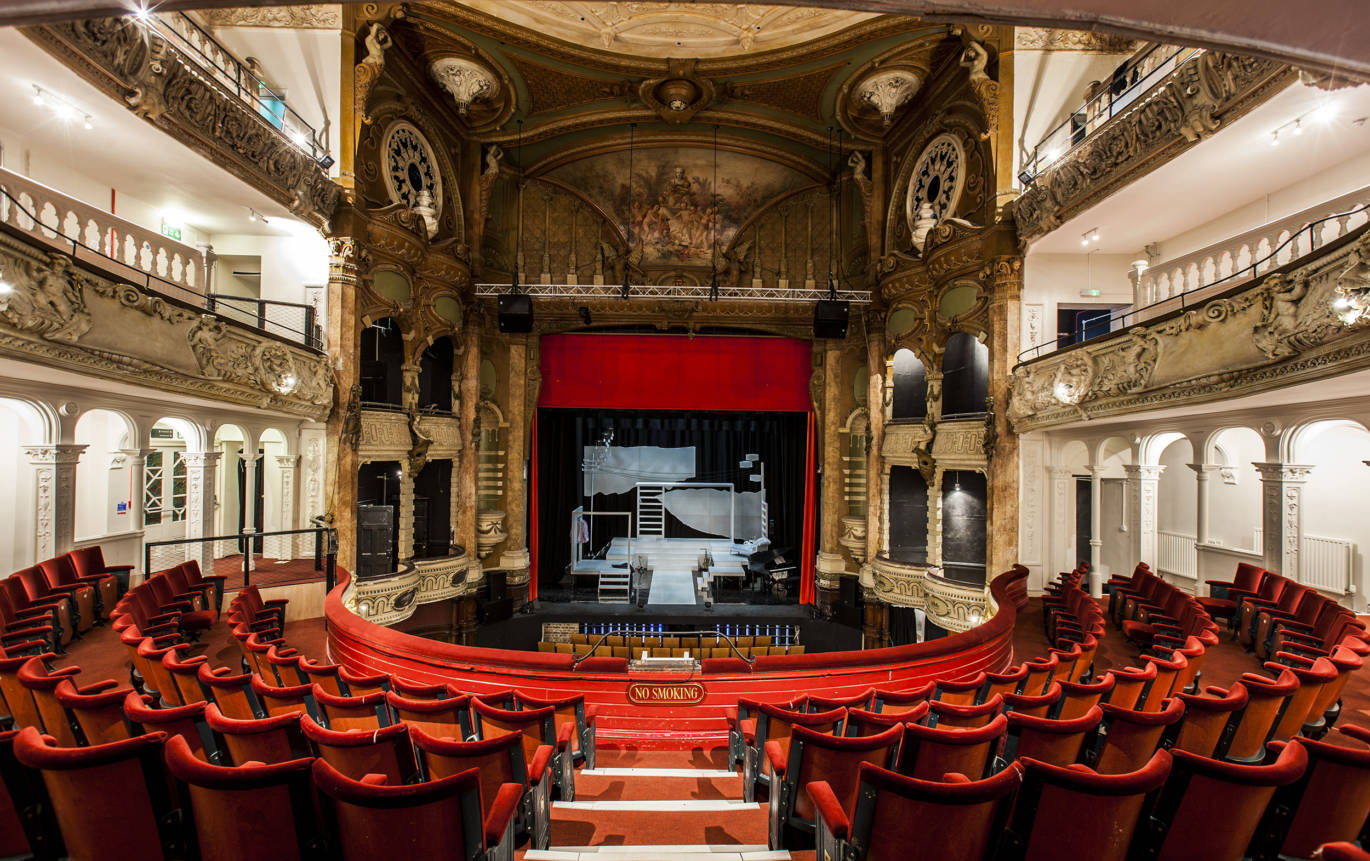 The stage house of this Grade II* listed heritage theatre built by Charles Phipps (later altered by Frank Matcham) was destroyed by fire in 1972. This led to a period of determined survival with some restoration of the auditorium and facade since 1984. The theatre had been bringing in small scale touring shows and local amateur companies, but using a small platform thrust stage within the auditorium and portakabins as dressing rooms.
Portsmouth University had looked for ways to unify their disparate accommodation for creative and cultural industries onto one site,and when the theatre became a Creative Cultural Hub partner with the university, a synergetic relationship arose. The building offered the opportunity of providing a unique combination of spaces for arts students at Portsmouth, as well as a touring theatre to attract national and international companies and increase the theatre's programming.
Working with Penoyre and Prasad on their winning competition scheme, AMPC developed the layout of the flytower, the backstage accommodation and the technical infrastructure that could be designed within the budget. The stalls seating was re-laid out and the seating capacity increased to 700. Allowance was made in the structural loading of the building and the electrical power for increased facilities for the longer term. Meticulous inter-design team detailing resulted in acoustical isolation of the stage house from the nearby Guildhall bells.
Later, as theatre consultant, AMPC identified a stage height that would work with the restored auditorium stalls and establish the levels across the site that would link into the existing architecture of the theatre balconies. Building a new foyer and entrance to the site for the University enabled wheelchair users to access the balconies.
The theatre undertook to complete the auditorium installation itself, recycling seats to the new layout and reinstating the original balcony boxes.
Completed in November 2015, the New Theatre Royal has developed its distinctive character and is a focal point of a revitalised Portsmouth.
New Theatre Royal Portsmouth – 01
Author
Posted
Your expertise, professionalism, eye for detail, patience, and sheer determination saw the project over the finishing line!!!

It was a pleasure working with you and your team and you deserve the most credit for its success.