The Egg
Bath, United Kingdom
Responding to the children's visions
The Egg
Author
Posted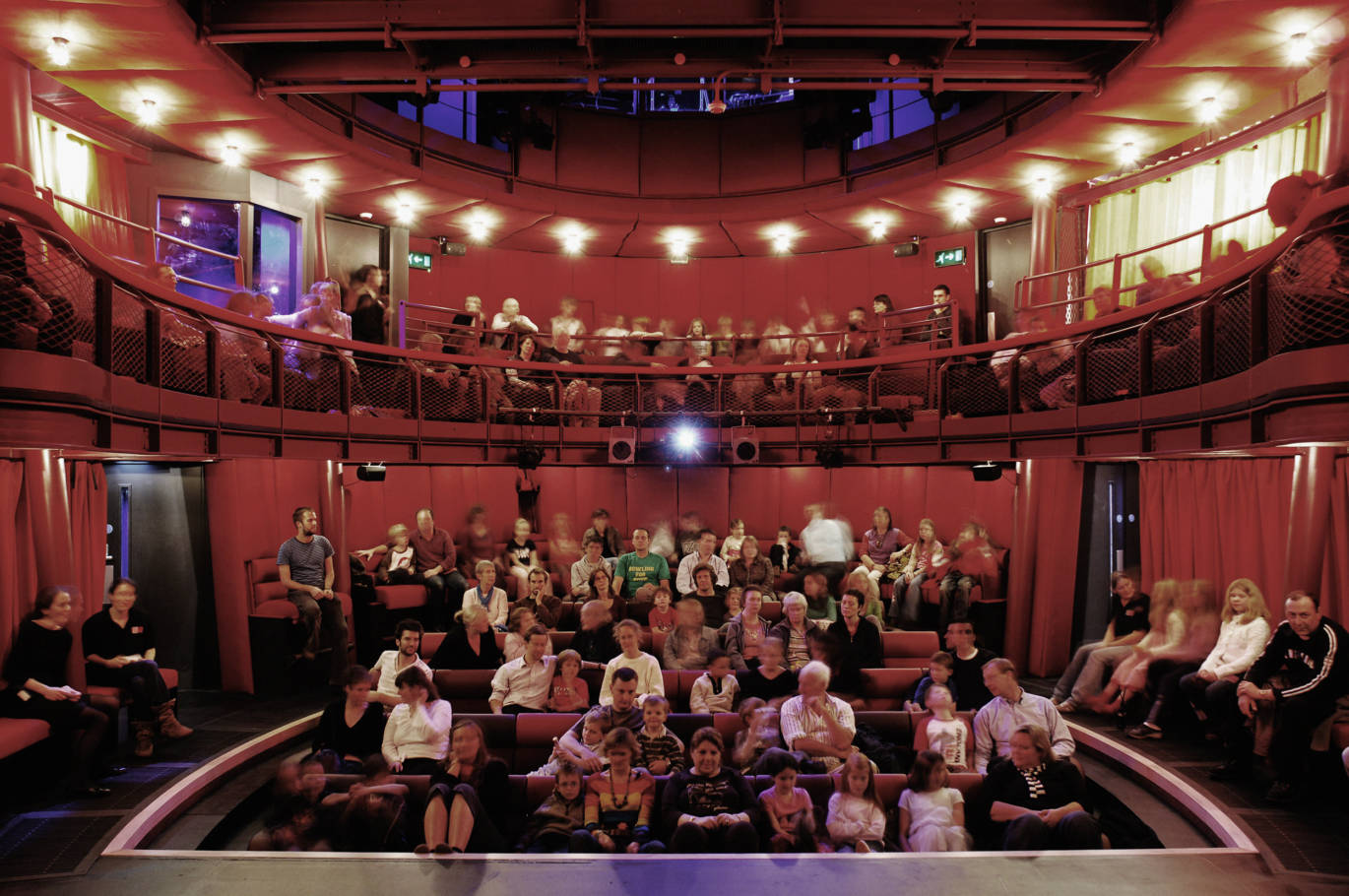 The Theatre Royal Bath is one of the U.K.'s oldest working theatres and an important cultural hub in the UNESCO World Heritage City of Bath. When an adjacent building came up for sale the Theatre, wishing to strengthen its work with and for children, decided to convert it into a dedicated children's and young persons' theatre to be named The Egg.
Anne Minors Performance Consultants was invited to collaborate with architects Haworth Tompkins on The Egg's design of the auditorium form, seating and technical galleries. The design needed a seat count of 130 and a technical gallery within a limited clear height of only 7m (in order to maximise usable space for a café below the auditorium). The design also had to balance the wishes of the young audience for a conventional theatre of their own with individual seats, and the education team's need for a venue with sufficient flexibility and flat floor space to hold group learning activities.
Through interactive visualisation sessions with local children and the architects AMPC explored preferences for seat shape, colour and materials, and used our findings to design bespoke sofa-like bench seats with individually expressed cushions. By applying subtle variations to the seat heights in the stalls we achieved good audience sightlines within a relatively shallow seating well; this maintained enough usable ceiling height in the area below the auditorium for it to be transformed into the valuable café space. We carefully configured the stalls seating well so that it might be readily infilled with adjustable rostra, allowing a large flat floor area level with the stage to be quickly created. We generated and analysed multiple options for the design of the technical galleries, selecting a form that echoes the elliptical balcony, optimises lighting angles to the stage, and offers the best relationship to the stage, and existing walls and windows.
Cherished by local young people and their families as an inspiring place to watch, learn and perform, The Egg is recognised as a regional and national centre of excellence for children and young persons' theatre.
The Egg – 01
Author
Posted
At key decision making moments, Anne Minors Consultants worked with the Theatre Royal to run workshops with young people to gauge their tastes and physical and comfort needs. The seat-making workshop was memorable!
The Egg – 02
Author
Posted
…The space is as satisfying with a full audience of 123 as it is with an audience of 30

All the reconfigurations have been successfully utilised by visiting companies and resident companies alike – some designing their shows specifically for the egg. The sightlines, crucial when one is dealing with small people, too work very well.

…Anne Minors Consultants are fully responsive to a brief and able to address and respond to the ideas and needs of their clients with world-class knowledge and expertise.