Victoria & Albert Museum Medieval and Renaissance Galleries
Room acoustics for galleries and cafes in London's famed V & A Museum
Victoria & Albert Museum Medieval and Renaissance Galleries
Author
Posted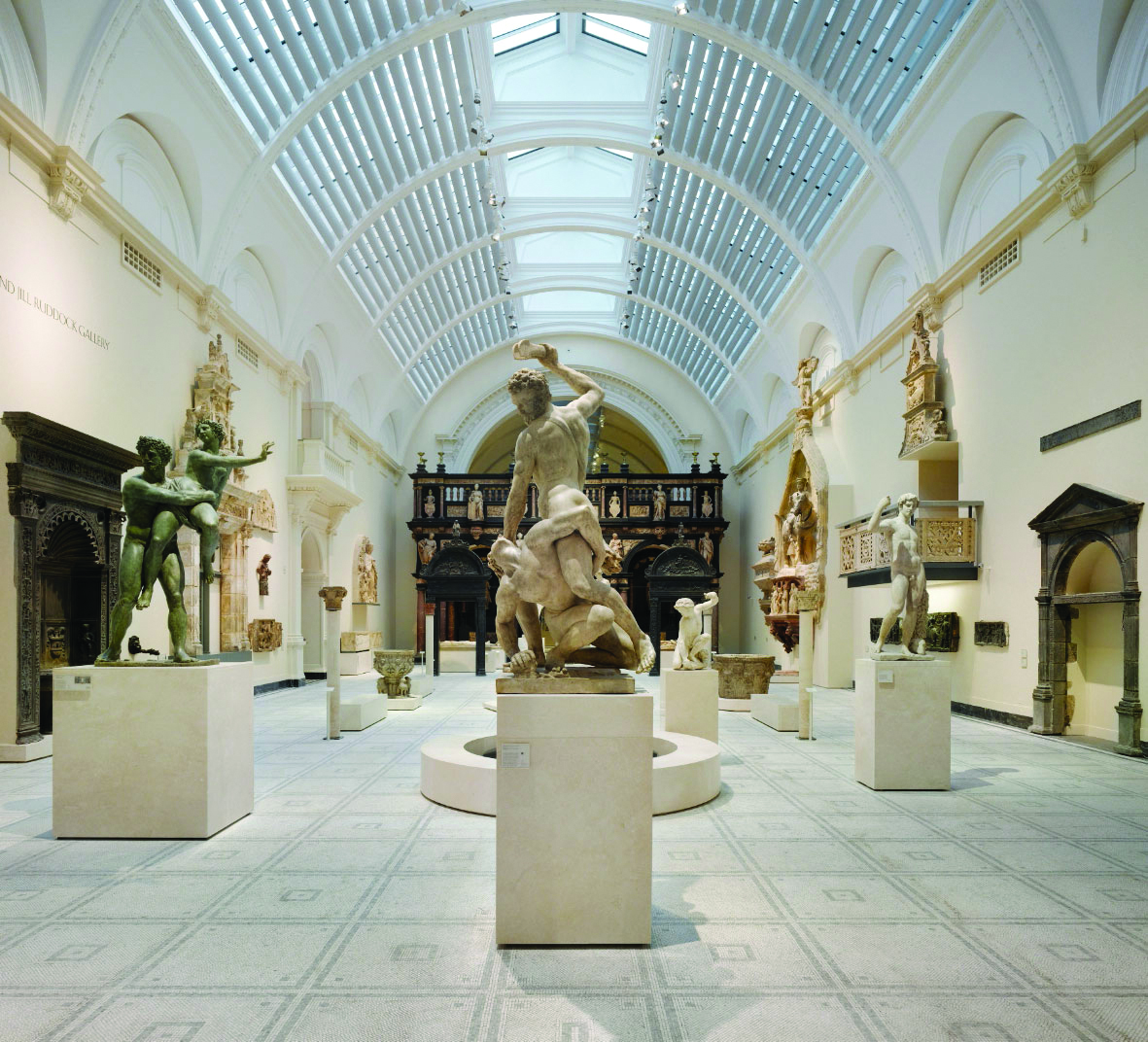 Sound Space Design was appointed to redevelop 10 galleries at the Victoria and Albert Museum in order to exhibit their collection of medieval and renaissance artefacts in chronological order for the first time. This was a huge project for the museum costing over £30 M.
We offered advice on room acoustics, particularly as applied to the voice alarm system, and undertook the work to extend and upgrade the voice alarm system itself. This involved considerable work to ensure that the emergency announcements were audible in the large, tall, domed ceilings of gallery 50, and to satisfy the project architects' desire that the speakers not be visible or in any way detract from the beautiful exhibits.
All of the galleries we modelled using CATT Acoustic to prove and improve the voice alarm design, including the new daylight gallery, an acoustically challenging four-storey, rainbow shaped space formed from previously unused external dead space between buildings. Using innovative deployment of sound absorption and methods of speaker concealment we ensured that the emergency voice alarm system was not only functional, but also unnoticeable within the context of this historic building.
We also worked with MUMA on finishes and services noise control advice for the Morris, Gamble and Poynter Rooms that form the stunning cafe/restaurant facilities. This included a novel approach to incorporate sound absorption into the three lighting chandeliers to reduce reverberation and increase speech intelligibility in the circular, domed Gamble room.
V & A Museum – 01
Author
Posted
We envisioned an acoustical design that would create a different auditory experience across the galleries. The Medieval section would feel as if the sculptures were being viewed outside, while the Renaissance gallery would feel firmly rooted inside.