The Princess Royal Performing Arts Centre
Guernsey
Transforming from one space to two
The Princess Royal Performing Arts Centre
Author
Posted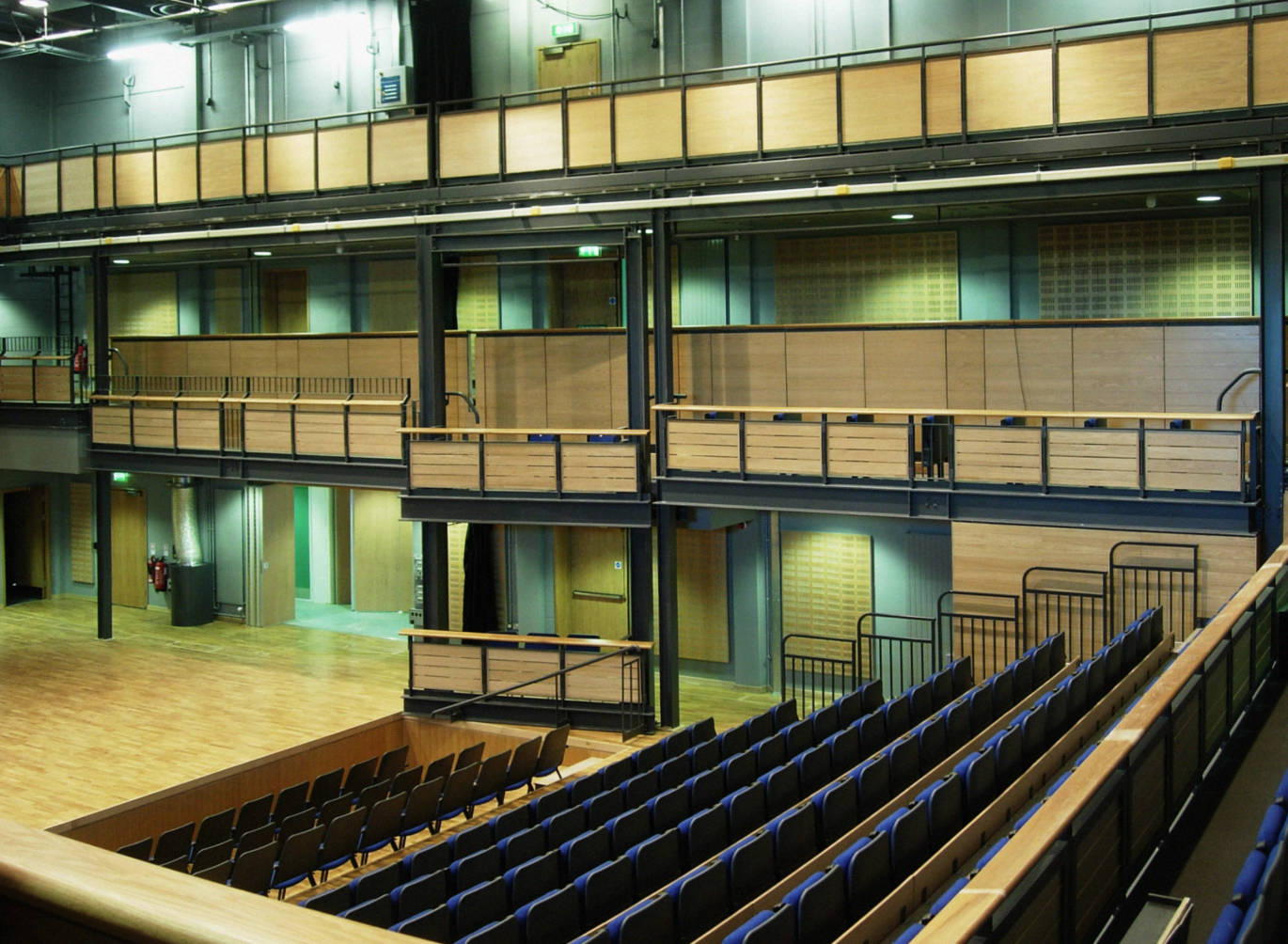 Guernsey is a self-governing Crown dependency and the second largest of the Channel Islands located between the coasts of England and France. Guernsey's Department of Education recognised the pressing need for a versatile performance venue on the island, one that could host visiting professional and local amateur groups and also act as the base for the teaching of arts performance and technical courses offered by Guernsey College of Further Education. The new venue is named the Princess Royal Performing Arts Centre and was built in Guernsey's capital Saint Peter Port.
Anne Minors Performance Consultants joined the project at a relatively late stage, yet was able to bring significant value and design innovation to the finished venue. AMPC devised an architectural theatre form that could be one space or divided into two by the placement of a temporary proscenium arch. Project architects AWW incorporated these concepts into their design and were able to make some adjustments to the layout to facilitate greater flexibility, for example the stepping of the side balconies and the width of the room. The Princess Royal Performing Arts Centre can now be configured into flat floor or raked seating for 300 end stage and 400 in the round, with a seating pit creating the raised stage.
We further recognised that ease of operations, swift change from one format to another, and safe-working at height for technicians in training were key design factors. We therefore proposed the installation of a rolling catwalk bridge to access the rigging and lighting grids which provides a safe, time efficient and cost effective solution. The bridge also forms the head of a temporary proscenium arch which can be rolled to any position along the length of the auditorium and locked in place. The proscenium arch sides are formed by tormentor panels attached to the side lighting gantry and hinged proscenium boxes which serve to further draw audience focus to the stage.
Completed in December 2006, the venue hosts professional, amateur and student performances of all genres, as well as rehearsals and arts performer and technician training.