Garsington Island Pavilion
Wormsley, United Kingdom
Award-winning pavilion extends Garsington's entertainment options
Garsington Island Pavilion
Author
Posted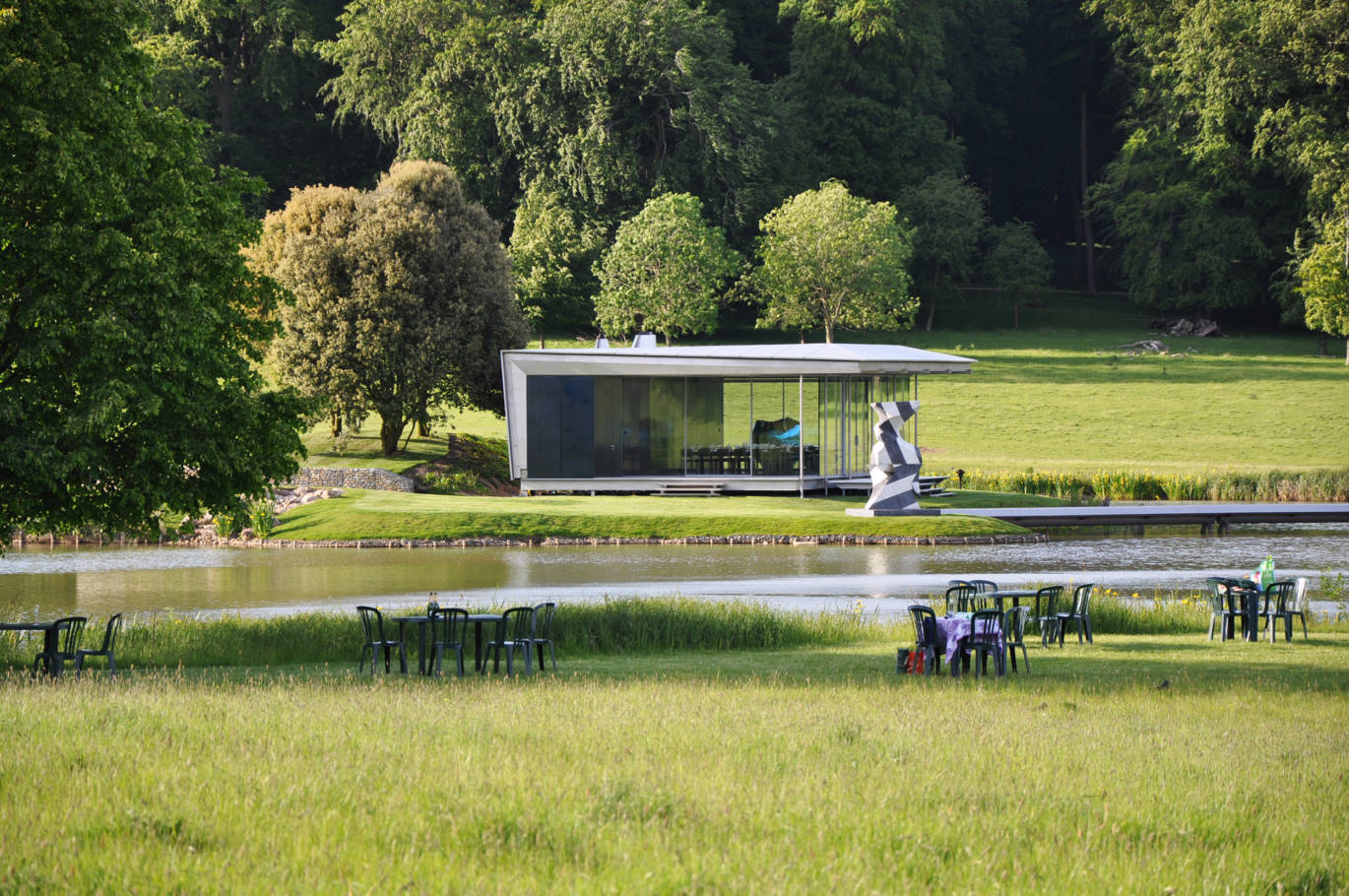 The new island pavilion and footbridge is a second RIBA award-winning collaboration with Architect Robin Snell and Partners for Garsington Opera on the Wormsley Estate following the nearby Garsington Opera Pavilion, which won a National RIBA award in 2015.
The pavilion is used for entertaining during the summer months of opera, including dining, receptions, art exhibitions, and music recitals. Sound Space Design provided room acoustics advice and performance planning services.
It was also been designed to house 'Cracked Egg (Blue)', a stainless steel sculpture by artist Jeff Koons.