Garden Quadrangle, St. John's College Oxford
Oxford, United Kingdom
Modernised hall shortlisted for a 2018 AJ Retrofit Award
Garden Quadrangle, St. John's College Oxford
Author
Posted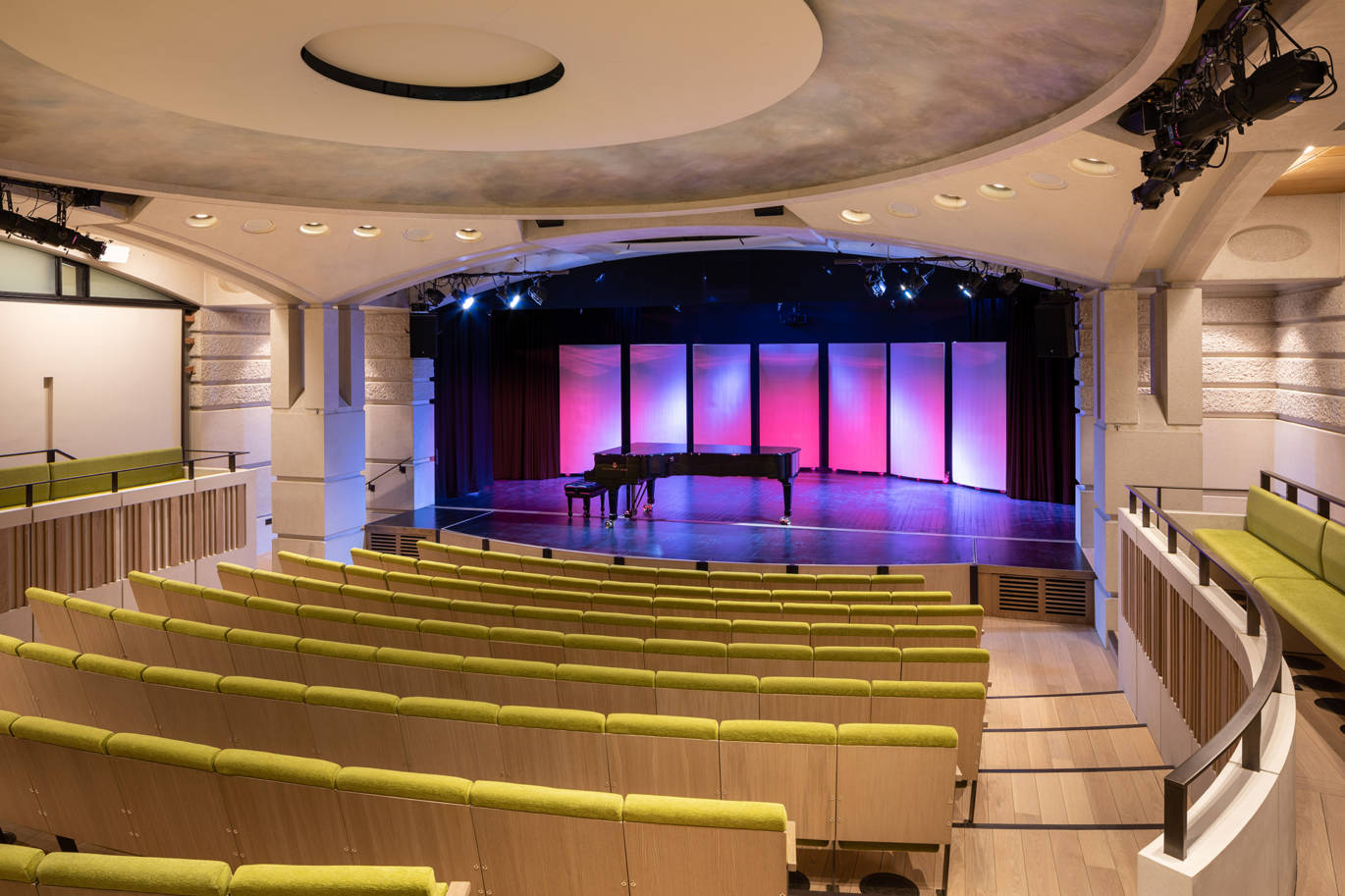 Originally designed by renowned architect Richard MacCormac of MacCormac Jamieson Pritchard and constructed in 1993, the Garden Quad Auditorium provided St John's College, Oxford with a self-contained space for lectures, performances and events. While appreciative of the building's award-winning heritage and listed status, the College was determined to revitalise and modernise the theatre for additional and more comfortable seating (including better sightlines), wheelchair accessibility to both the hall and the stage, a reduction of building services noise, and improved acoustics overall.
SSV collaborated with architect Alan Berman and Berman Geddes Stretton Architects to create a refurbished Garden Quad Auditorium. It can now play a new, more dynamic role as St John's College's cultural and entertainment hub for its students, faculty and the surrounding community.
St John's College's Garden Quad Auditorium was shortlisted for a 2018 AJ Retrofit Award.
St. John's College – 01
Author
Posted
A lot of the credit for the auditorium's success goes to Sound Space Vision – we could never have visualised how great this hall could be without your help.
St. John's College – 02
Author
Posted
The formality and nature of McCormack's architectural concept – impressive arches, heavyweight rustication, and shallow dome in the auditorium – continues to be highlighted because it is the auditorium's distinctive power and muscularity that makes possible alterations without diminishing its impressiveness or grand character.
St. John's College – 03
Author
Posted
The success of this beautiful hall reflects our very measured approach to balancing alterations and integrating them with the existing heritage architecture to create a space that has elegance, comfort and exceptional function and sound.