Bohemia Club
London, United Kingdom
Building a new home for diverse creativity
Bohemia Club
Author
Posted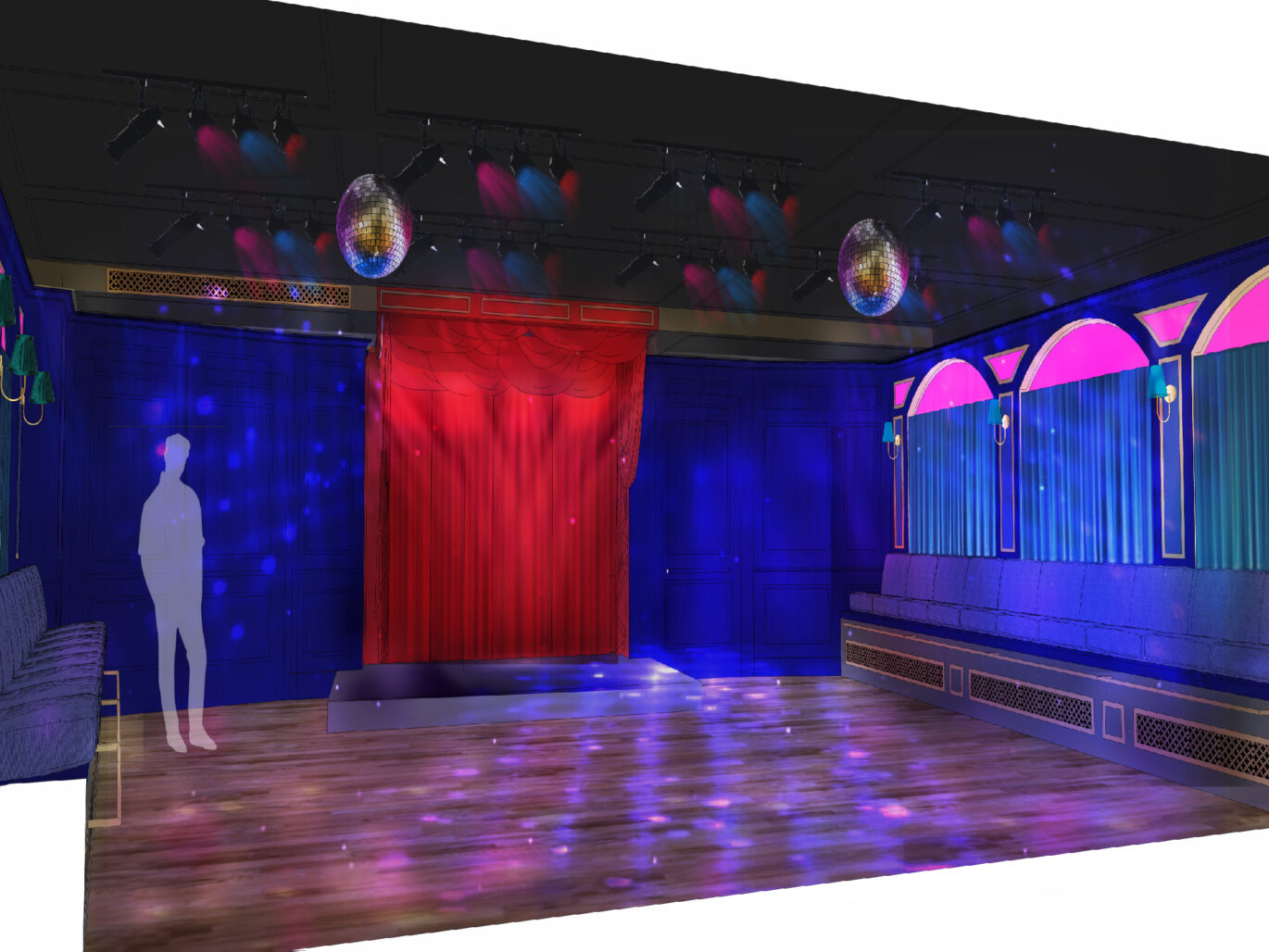 Bohemia Club provides a welcoming space for people from all gender identities to meet and to support their creative work. The project is a refurbishment of the existing Grade II listed Apple Tree Pub to include a new basement cabaret space to host cabaret shows, film shows and club nights among other improvements to the rest of the building.
The brief capacity for the theatre is 55-60 seats and up to 110 standing based on the floor area in the basement. As well as the new Cabaret space, there are function rooms where the performances in the Cabaret can be broadcast to. Sound Space Vision are providing seating, technical systems and acoustics consultancy for the Cabaret Room and connectivity to the rest of the building.
The Cabaret room has a flat floor with a tub for the stage, low ceiling and highly decorated walls which both integrate acoustic finishes required careful incorporation of technical elements to provide the desired event quality without impacting the room aesthetic. In the stage tub shall be adjustable height platforms allowing flat floor or stage arrangements. Permanently installed high seats will ring the perimeter of the room providing casual seating for dance/club uses and suitable sightlines for performances in cinema when there is loose seating in the centre of the room. These seats shall integrate into the wall design to give a smooth aesthetic from furniture to architecture.
The low-height and different available layouts of the Cabaret room required careful equipment selection to allow the full range of activities to be supported while reducing impact of stage and room head height. Construction on Bohemia Club began in 2021.