Assembly Cabaret Cinema Community Drama Educational Featured Project Multifunctional Music Musicals Opera Read Refurbishment Rehearsal Theatre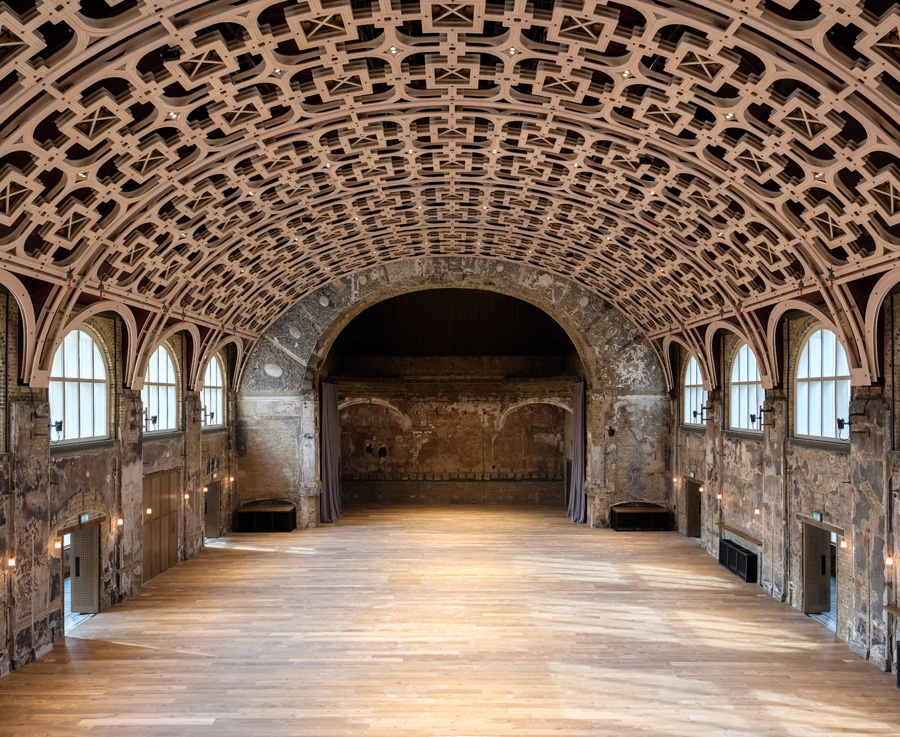 Haworth Tompkins' restoration of London's Battersea Arts Centre was nearly complete when a devastating fire destroyed its Grand Hall. But the subsequent rebuild has created a beautiful and beguiling space.
Sound Space Design were the acousticians for the Arts Centre.
Read the entire Building Study here.