Concert Hall Featured Project Music Opera Read Refurbishment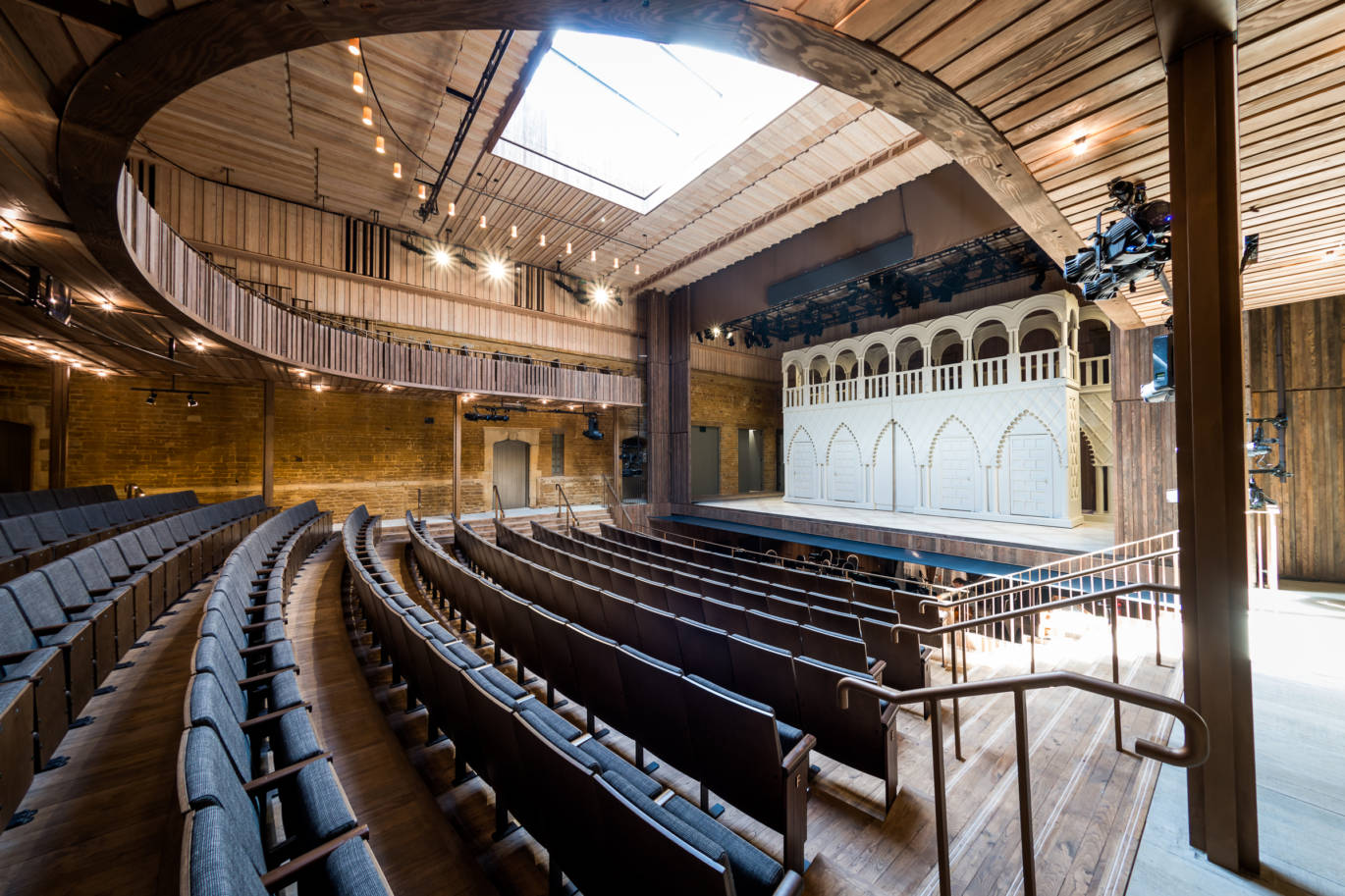 With its design recognised for its exceptional 'modesty, craftsmanship, care and attention', Sound Space Vision (SSV) is very proud to have been part of the team which won three RIBA East Midlands awards for Nevill Holt Opera, including the Conservation Award and the coveted Building of the Year Award.
Over the last seven years, Nevill Holt Opera (NHO), supported by the David Ross Foundation (DRF), built an opera company to support emerging British opera talent and local children and students from DRF academies.
Prior to last year, NHO's summer opera season was housed in a temporary tented structure within the stable block which hid the interior of the historic structure. The limitations of the tent prompted the idea of a new permanent structure to: keep out the noise of rain and wind; deliver an excellent acoustic for young voices; improve the audience/performer relationship and seating comfort whilst enhancing the intimacy of the existing space; optimise the technical equipping of the stage and front of house; and increase the capacity of the orchestra pit and auditorium.
Filling in and transforming a Grade II* listed stable block on the Nevill Holt Estate into a small modern opera house fell to Stirling Prize-winning architects, Witherford Watson Mann (WWM), along with heritage architects Julian Harrap. With its extraordinary track record in both theatre planning and acoustics for several successful country house opera buildings, SSV formed part of the WWM team.
Sound Space Vision believes that sharing performances reflects common humanity and has the ability to transform lives. "Opera houses are a speciality of ours," says SSV founding director Anne Minors, "and whilst we've consulted on many around the world, Nevill Holt Opera is unique. We're overjoyed that its subtle design qualities in every discipline have been recognised with these awards."
The perceived simplicity of the theatrical design is one of the hall's most defining features. SSV took great care to conceal the technical and cabling infrastructure within the architecture, whilst building a technically proficient and adaptable theatre.
SSV and WWM collaborated closely on materiality using timber and the exposed stone walls. SSV's contributions to additional infrastructure and materials, the curved form and rake of the auditorium, the well-proportioned orchestra pit, sound attenuation systems and controls, and the appropriately-specified fittings and fixtures, combine to create an opera house with the theatrical and acoustical resonance, impact and strength to support young performing talent.